Reviews
We design websites customer love to shop from and return to. Clients Love Our Work
Website Management
Would you leave your brick and mortar store unattended? Hiring the right manager for your website is crucial to success.
Does your storefront need a manager? Some store managers insist on managing every area of their business including trying to manage their website with absolutely no skills in web. Do you want your business to grow? Instead of trying to manage everything on your own, we recommend hiring a web store manager. Clients that have retained store managers are consistently achieving sales of over $5k a month.
Want to grow your business fast?
Increase your online store sales by hiring
a full-time dedicated store manager.
Social Media Manager
Building a social media presence isn't as simple as you may think.
Hiring a social media manager is an excellent way to make sure your brand is able to stay ahead of your competition. Let RNR MEDIA GRP manage & grow your social media so that you can focus on running the other key logistical areas of your business.
Increase sales and customer engagement with a personal social media manager for your brand. We'll manage all of your brands social media accounts and advertisement campaigns.
Email Marketing
Email marketing is the single easiest way you can reach thousands of new customers ready to buy!
Email campaigns help communicate messages to your customers easily. Subscribers signed up to your list receive Website Updates, Auction Announcements, Cart Abandonment Reminders, and Coupon Sale Alerts to name a few of the ways you can use email campaigns. Mailchimp is our preferred email list sender for new brands starting a fresh new email campaign.
Make sure your customers know when your stock lists are updated, latest sale promotions, or upcoming events where they find you.
Search Engine Optimization
So you have a website now? Great, but how do you expect customers to find your products? Using SEO!
Your products are competing against millions of other products to be shown first on search results. How do you compete against big corporations? Search Engine Optimization, SEO. Every product on your website is scanned by Google, Yahoo, and Bing to produce search results for their customers. We provide the crawlers all the information they need in the format they are looking for to make your products show up on top of your customers search results.
Optimize your website products to be easily findable by Google, Yahoo, Bing and Pinterest.
Our Services
Here are just a few of the services we perform for our clients as part of our monthly retainer agreement. We can offer all services bundled as part of a discounted monthly retainer, or as individual services.
Logo & Graphic Design
We design logos that make an impact on your customers. Ensuring they'll remember your site, and come back! 
Email Campaigns
Translate your brand identity into a stunning email template that follows best practices and drives higher engagement.
Product Updates
Keep your product inventory updated with our custom Google Sheet and WordPress Tools built ONLY for our clients.
Just A Few Of The Clients We've Designed For
Websites That Are Easy to Manage & Update
Our team assures your websites success by offering 1 on 1 support to your staff for the first 60 days at no extra cost. Bulk update your product list, then send notification alerts out to users to let them know when you've updated your stock lists! Easily offer a coupon sale to customers or even better, just host a store wide sale.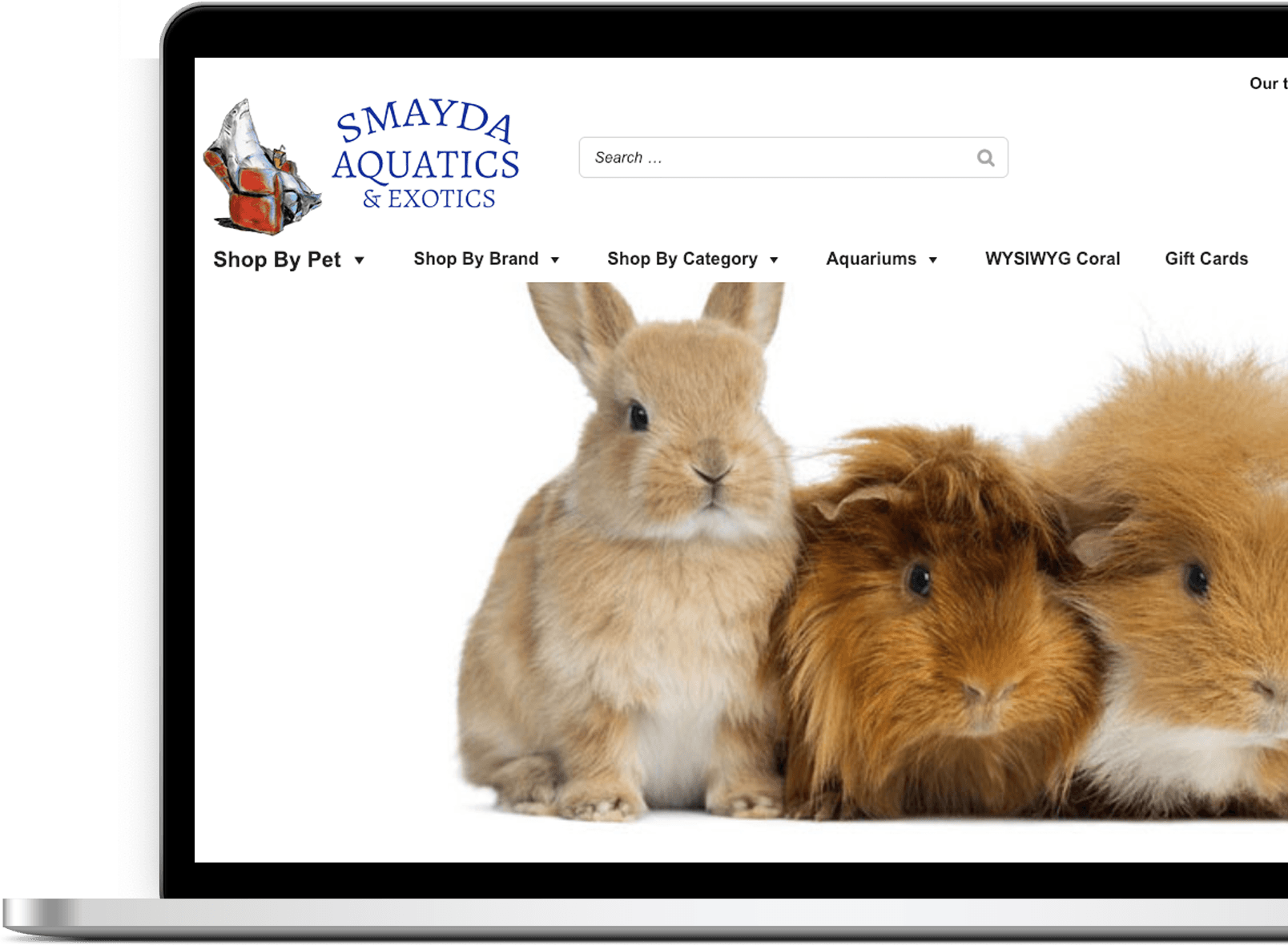 Our Ecommerce Websites are 100% Mobile Ready.
All our web designs are 100% completely responsive. That means you can rest assured your customers are getting the best possible web experience tailored specifically for their screen size.
Testimonial
Check out what some of our recent customers have to say about working with RNR Media Grp!
Andrew J.

Had no idea getting my site up and going could be so easy. 10/10 recommend this guy for all your website needs. top notch - 6/19/2020

Jason G.

Very responsive and responsibly priced. I gave him Picture of what I wanted to be my logo. He hit it spot on. He has also meet/exceeded all of my expectations for my website. Thanks RNR. ⭐️⭐️⭐️⭐️⭐️ - 12/20/2018

Anthony H.

Great service and excellent design for both website and logo. RNR media group optimized my website to increase website efficiency and drive sales. They have also created a wholesale website for my business as well! Highly recommend! - 4/27/2021

Jeremy G.

Remy Medranda has been great to work with, makes things easy for all of your graphics or website needs. - 1/11/2019

Albert M.

Talk about getting the job done quick. RNR got everthing squared away in just a couple days for a great price that basically anyone can afford. The quality of my site is amazing and it's definitely the best start to a new business you can ask for.. Looking forward to working again in the future. - 6/20/2019

Elise M.

great job on our website - 6/20/2019

Evan B.

Highly recommend, Awesome designer pleasure to work with. Helped me out tremendously. - 2/27/2019

Bill B.

Remy killed it! Affordable, fast turn around, easy to work with. I would recomend him to anyone! - 7/25/2018

Luci S.

Remy has been amazing to work with! He took my idea for a logo and made it better then I could have ever thought of. Also he is setting up my website and I couldnt be more pleased with it. He has been a very helpful person along this journey! - 9/09/2019

David M.

Excellent work and very attentive to your design input. Timely, reasonably priced and engaged with value added design suggestions. All you could ask for. - 4/08/2019

Anthony K.

RNR MEDIA has come through on many occasions last min deadlines , websites , logos , banners, business cards you name it this is the spot to shop... making your visions become reality . sit back and relax RNR media will make it happen - 7/22/2019

Steve G.

great design, great communication, quick turnaround, easy business. the kind I like most ☆☆☆☆☆ - 6/16/2019

Raymond G.

Remy
Is excellent. Very efficient and love his business ideas!!!!
Highly recommended. - 11/29/2019

Joshua K.

Remy thank you for building my site and adding all the features I requested. I would defiantly let Remy give your project a shot. - 7/25/2018

Reefside C.

RNR was quick to getting our website up and running ,Good at answering questions and knowing what tools work. very responsive to answering to requests even in the late hours..
thanks again!! - 8/21/2019
Contact Us
Have a question about your business goals? Send us your inquiry.